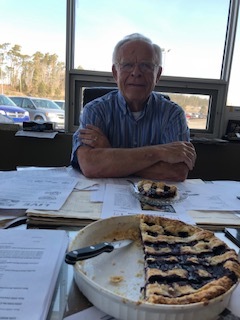 J.J. Stewart is the Sponsor for the Parkinson's Pie & Vinyl Sale for April 27th, 2019. Joe's Smucker's Blueberry Pie was shared by the staff in Norwood!
Our media sponsor will be Oldies 96.7 with on-site broadcast to promote our Mega Pie and Vinyl Sale. Pies will be made in the Mount Community Kitchen and sold by slice with Kyoto coffee. Over 2,000 albums from the 50's to 90's will be offered for sale. Use your $10 donation coupons on pie or discount on albums.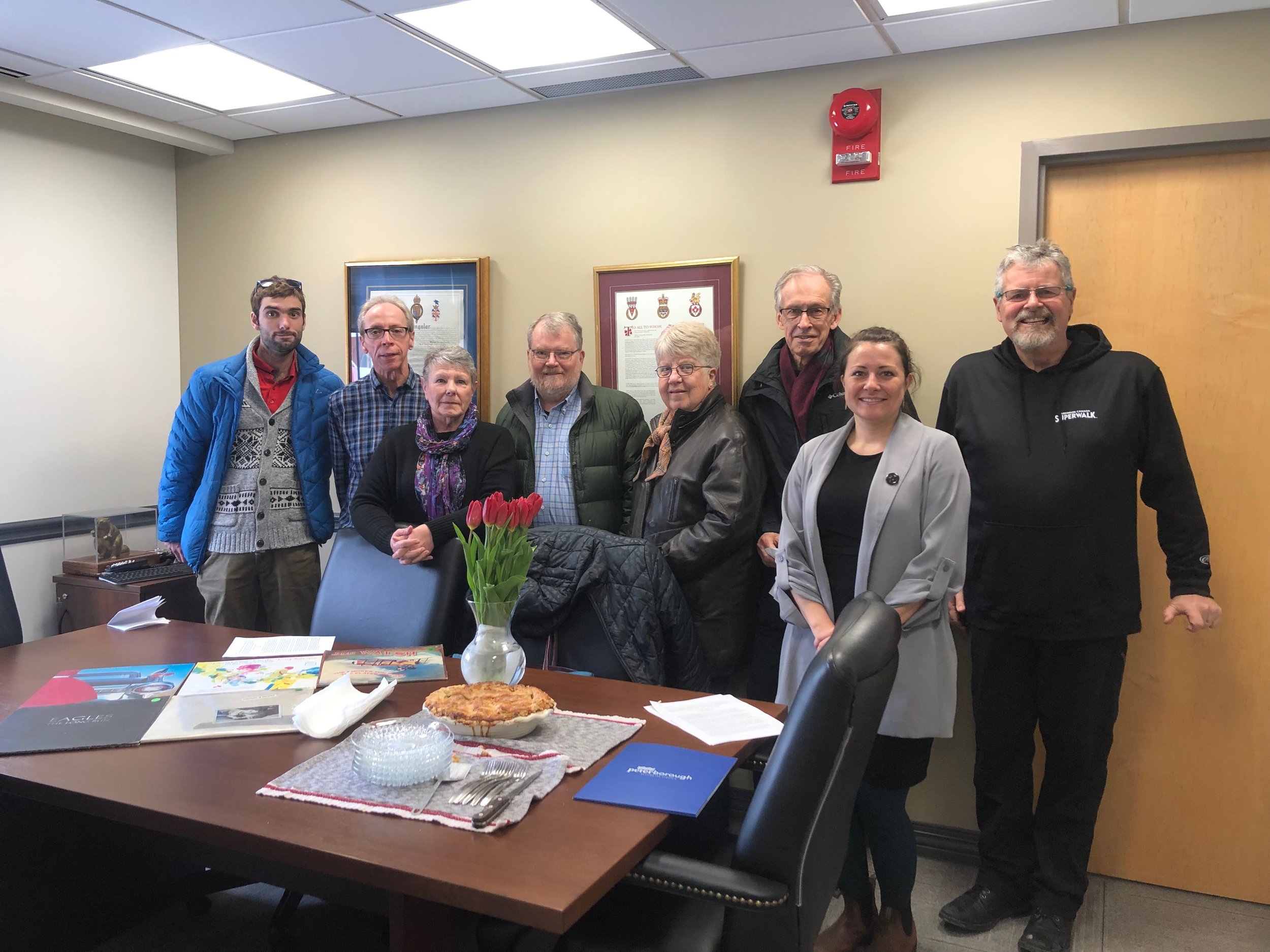 On April 2, 2019, a delegation from the Peterborough Parkinson's Chapter witness the Mayor's declartion of April as Parkinson's Awareness Month. Some Albums for the Sale on April 27th event are on the table with tulips as well as Joe's apple pie shared & enjoyed by all.